At Monarch, we strive to provide our clients with the best possible service and unparalleled efficiencies, which is why we've taken the steps to pre-qualify ourselves as a competent and secure business entity. By undergoing extensive certification and reporting processes, our goal is to let you feel confident in your decision to do business with us, from the very start.
Women's Business Enterprise National Council Certification (WBENC)
WBENC's national standard of certification implemented by the Women's Business Enterprise Council PA-DE-NJ is a meticulous process including an in-depth review of the business and site inspection. The certification process is designed to confirm the business is at least 51% owned, operated and controlled by a woman or women.
Monarch is proud to be a women-owned business, and provide our team members with a culturally diverse work environment and offer clients the opportunity to demonstrate their commitment to fostering diversity and the continued development of their supplier/vendor diversity programs.
Statement on Standards for Attestation Engagements No. 16 Type II Compliance (SSAE16)
SSAE 16 is the latest attest standard for service organizations. Effective since June of 2011, the new SSAE 16 standard replaced the former auditing standard SAS 70 and is now used to provide auditors with detailed information about financial controls at a service organization. Monarch is proud to offer our clients with internationally recognized, third-party assurance.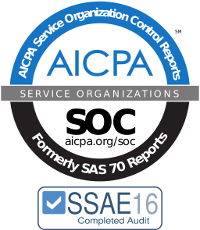 Choose Monarch and start benefiting from our sound and secure operations, today.